Traditional automotive repair has become a very challenging business. With the advancement in technology, vehicles go longer without need of repair. Add to this the fact that consumers today have so many choices on where to take their vehicle, repair services have become commoditized and the lowest price usually wins. So how do quick lube and independent service shops enhance their revenue and increase productivity while keeping consumers loyal?
The answer is Advantage Engineering & Chemistry (AEC Group Inc.)
AEC excels at design and manufacturing of enhanced fluid maintenance equipment. Our vision is to constantly find new ways to enhance vehicle life by maintaining critical vehicle fluid functions – from transmission, brake and coolant to fuel, steering and oil. Building long-term relationships with customers and partners, our team's collective experience of over 50 years in the service equipment industry allows us to focus on creative technological innovations that provide fast, highly efficient, and environmentally responsible solutions. With AEC, you entrust people who possess deep technical strength and are passionate about addressing customers' needs. We are meticulous about quality control with in-house design and manufacturing in our California facility. With numerous patents, we are committed to ongoing investments in R&D.
Core Values
Act with integrity and honesty
Under promise and over deliver
Personal relationships mean more than a quick sale
Always solve the customer's problem, no matter what it takes
Be precise and exact
Never miss an opportunity to collaborate and listen to new ideas
Our People
Our team has over 50 years of combined experience in the transportation service industry.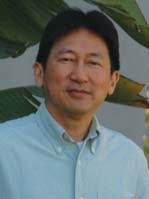 Michael Lau
President
Michael's responsibilities include administration, sales, and marketing. His in-depth knowledge of product, market, and sales development in this specialized equipment niche is the result of his responsibilities in "pioneering" enhanced service products and chemicals under the R-2000 label for Krupp Bilstein of America from 1985 through 2000. He has been involved with AEC Group since August 2000.
Recently reintroduced to two-wheel traveling, Michael is passionate about motorcycle touring on the open road.
m.lau@aecgroup.net 714 955-6686 bus. direct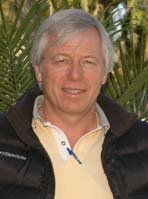 Erik Waelput
Vice President
Erik has been involved with engine flush and enhanced fluid service apparatus since the late 1980s. Recognized as an "expert" in this field, he is sometimes referred to as the "founder" and "pioneer" of the static engine flush concept. Erik is the "inventor" of several patents associated with engine flush, coolant exchange, and fuel service. A stickler for detail, Advantage Engineering products reflect his expertise in design and application theory.
Associated with Bilstein R-2000 equipment from 1993 through April 2000, when Krupp Bilstein of America withdrew from the service equipment market, he is actively involved in the design, service, and manufacturing aspects of Advantage Engineering product. Erik's interests include sailing and motorcycling.
e.waelput@aecgroup.net 714 955-6688 bus. direct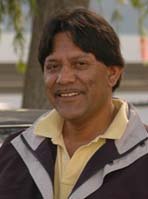 Esequiel "Jose" Puebla
Inventory and Production
Jose's experience in manufacturing is evident in our smooth running functional facility. On a day to day basis, Jose transitions smoothly between inventory management, production supervision, and warehousing.
e.puebla@aecgroup.net 714 955-6687 bus. direct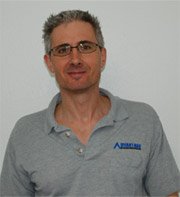 Steve Duck
Sales and Marketing
Steve's experience in the automotive industry started at a young age in Tennessee, working in the family parts store, gas station, and repair shop. After relocating to California, Steve held various sales and marketing positions with Krupp Bilstein of America in the shock absorber and chemical divisions, and later with RCD Suspension, working closely with distributors and end users to create custom shock solutions. Steve's reponsibilities at AEC Group include sales and marketing. His interests include mountain biking, weight training, and photography.
s.duck@aecgroup.net 714 955-6691 bus. direct
Our Commitment to Green
We are a company with a conscience and care about the impact of our industry on the environment. We believe that by developing our equipment and chemicals in an environmentally responsible way we can do our small part in helping our industry be greener.
The Personal Touch
When you call AEC, you get a live person on the phone, not an automated attendant. AEC handles all the tech calls and repairs so you can focus on what you do best, running and growing your business. Our service technicians can provide on-site training with follow up visits to make sure your staff fully understands how to operate the Advantage Engineering equipment.
Product Engineering
We do not outsource design and manufacturing. These responsibilities are maintained in-house to ensure quality control and superior workmanship in our finished products. Our design team utilizes the latest CAD technologies to keep Advantage Engineering products on the cutting edge. Their skills, developed and tailored for this specialized market, result in increased manufacturing efficiency, quality control, and final assembly. Tolerance (interference) checks and component compatibility in the design process reduce time-consuming and costly redundancy in prototyping.